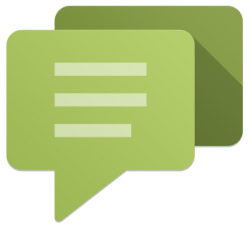 What is Factoring Accounts Receivables?

Factoring Receivables (also called Invoice Factoring) is the selling of invoices or receivables for immediate cash without taking on additional debt or diluting equity.

How can Invoice Factoring benefit my company?

Factoring Receivables can benefit your company by providing regular cash infusions that can be used to improve cash flow, bolster working capital, and enhance revenue-producing assets and efforts. Businesses can also reduce their time, energy and cost spent on managing receivables and collection by using Factoring Services.

What size businesses do you provide Factoring Services for?

Business Factors provides Invoice Factoring Services for businesses of just about every size, including startups, small- to medium-sized businesses and large corporations. We can provide Account Receivables Factoring for as little as $3,000 per month or as much as $2 million per month.

What type of industries can you help by Factoring Receivables?

Business Factors can factor receivables for a range of business industries and most commonly works with trucking, freight, and transportation; staffing and payroll; construction and building; oil, gas, and energy; manufacturing; textile, garment, and clothing; farming and agriculture; government contracting, and information technology and telecom. Business Factors can provide factoring services to most any business that sells a product or service on terms not exceeding 60 days. If your industry isn't listed here, please contact us to see if we can provide commercial financial services assistance.

Are there any industries that you don't serve?

Factoring Receivables in general may not be the best solution for those in retail, restaurant, or services sector. Those businesses that have numerous small-value invoices more than likely will make better candidates for Credit Card Factoring, a commercial financial service also provided by Business Factors.

Which locations do you serve?

Business Factors is a commercial finance company providing factoring services throughout all states and providences in the U.S. and Canada.

Does the location of my customers matter?

Business Factors purchases creditworthy invoices from the US and Canada as well as other countries on a case-to-case basis.

How many invoices do I have to factor at once?

With Business Factors, you have the freedom of choice to decide how many invoices to factor, depending on your present needs and the value of those invoices. You can factor all of your invoices or only a few of them. We will however work with you to help you decide which invoices to factor in order to get the most competitive rates and terms.

Will Business Factors purchase all of the invoices I send them?

Business Factors will purchase as many invoices as possible. Whether we factor receivables is determined by the creditworthiness of your customers and their history of paying their bills on time. We will then establish internal credit limits on your customers. Once the credit check on your customers has been performed, we will notify you which invoices have been accepted and for how much, and which have not been accepted and why. You may continue to submit new customer invoices for factoring as you see fit, and they will need to be vetted and verified as well.

Are my receivables liened as collateral?

Yes. Business Factors requires a first position on all accounts receivable while you are factoring. There are instances when Business Factors may be working in conjunction with a bank, and in these cases the bank would need to subordinate a portion of the receivables or all of them, which often works well to both institutions. Contact us today if you work in the construction or farming sector, which often have to contend with industry-specific liens, such as mechanic's liens.

Does Business Factors require additional collateral?

No. Within our standard factoring receivables programs, a first position lien on accounts receivable is all that Business Factors requires.

Do I have to sign a personal guarantee?

Yes. The business owner(s) are required to sign a personal guaranty. The "Continuing Guaranty and Waiver" document protects Business Factors against fraud, and is routinely used by those in the factoring receivables and commercial finance industry.

What is the difference between Non-Recourse Factoring and Recourse Factoring?

With non-recourse factoring, the factoring company takes on the risk should the customer (debtor) not pay its invoice, protecting the client from taking on the bad debt. The factoring company will take over the collections process and ultimately the bad debt should the debtor fail to pay. With recourse factoring, the factoring company splits the credit risk with the client. Should the debtor not pay its invoice, it is sent back to the client, who is then responsible for either collecting what is owed or assuming the bad debt.

Does Business Factors process both non-recourse and recourse factoring?

The vast majority of invoices Business Factors buys are "non-recourse". However there are times when clients may want us to purchase copies of invoices that have already been submitted (many new accounts are like this). Any time this happens, Business Factors will then buy those invoices that are not originals and have already been submitted on "recourse".

How long do I have to commit to factoring receivables?

With Business Factors, our standard Factoring Services require no minimum term contract. Once you determine you no longer need factoring receivable services, simply stop sending invoices with no penalty whatsoever. Some of our more advanced programs and non-standard products may require minimum term contracts, which generally are six months.

What fees do I need to pay to get started and process my factoring receivables application?

None. Business Factors has no start up application fees. It costs you nothing to submit your application, minus the time it takes to fill out the application and gather the supporting documents.

How long does it take to process my application?

It normally takes between four to seven business days to send payment for a new account. Preliminary approvals generally take between 24-48 hours via a term sheet that details the basic terms of factoring receivables. The verification process, where Business Factors performs due diligence on the submitted invoices, is generally the most time-consuming part of the process. Business Factors makes every effort to send you your money as fast as possible.

When do I receive the monies from selling my invoices?

With pre-approved debtors, Business Factors submits payment for all invoices within 24 hours of receipt. If the debtor has not been pre-approved for purchase, we will try to fund those invoices as fast as possible. This kind of quick turnaround is one of the main reasons businesses trust Business Factors for their factoring receivables. Viewed as a leader in the industry, Business Factors has become one of the largest, privately-held factoring company in North America.

Do I have to be an established business, operating a minimum number of years, to be approved?

No. Business Factors prides itself on catering to the financing needs of small- to medium-sized businesses that are recently founded. Even pure start-ups are not a problem in most cases, provided that the accounts receivable are straightforward (i.e., not guaranteed sales, progress payments, etc.). Business Factors routinely finances start-ups, companies that are recently unprofitable, and companies that have dramatic or seasonal swings in their business cycle. As it is continues to be difficult to secure business loan financing from traditional banks, Business Factors is happy to work with clients who may not qualify for such financing. Such startup clients comprise the lifeblood of our company and support our business philosophy.

How much does it cost to Factor invoices with Business Factors?

Business Factors "Standard" factoring services provide payment advances between 70% and 95% of the face value of invoices, depending on the industry, age of receivables, and volume submitted. Larger volume accounts under our "Premier" accounts receivable financing program have advance rates not exceeding 85% of face value. When an application has been processed, Business Factors will determine which program best fits the client's needs.

How do you determine the rate my company will be charged for factoring receivables?

The percentage rate is driven by two main issues: first, the time it takes for an invoice to actually be paid (also called receivables ageing). Second, the rate is determined by the volume of invoices you submit during the calendar month. The minimum and maximum rates are 2% – 9% discount on face value of invoices. Business Factors will create a specific term sheet delineating actual rates that are anticipated so there are no surprises. Generally speaking, higher volume submissions receive lower rates.

How will I know the status of my factored invoices?

Clients can use our online account management system called ROAM to access their account information 24/7. This system lets clients know which invoices have been factored and which ones are pending or scheduled. Account representatives are available during standard business hours to answer specific questions you may have regarding your account.

How will my customers know where to send their payments?

When Business Factors purchases an invoice, it is stamped with our address before being mailed to the customer.

What will customers think about the company factoring their invoices?

Some clients think that factoring receivables may make their company look bad. They worry their customers might drop them if they need to use factoring services. This may be attributed to misinformation about what factoring receivables actually are. Outside a small percentage of those businesses that are nearing insolvency, using factoring services show customers that a company's finances are robust with sufficient cash flow and working capital to fulfill orders, sustain growth and make timely payments to suppliers, vendors and staff.

How do I know you will treat my customers' right?

Factoring companies such as Business Factors routinely provide assistive collection efforts as part of the larger factoring receivables services they provide. As such, they are very familiar with the collections process and understand its importance. Because properly handling collections is so much a part of what factoring companies do, you can rest assured that they will treat your customers with the utmost care and professionalism. After all, a factoring company with poor skills in this area won't be successful for long.

How do I receive my money from the factoring company?

You can decide how to receive your money. Business Factors can wire funds to your bank account, send a check through FedEx, or simply mail you a check via U.S. Post. If your bank (Bank of America, Wells Fargo, Union Bank of California, and City National) has a branch near our operations office, we can deposit the check directly into your account (thereby saving the cost of the wire or FedEx). You can change the method which you receive your money at any time.

Can you supply me with references from existing clients?

Yes. Business Factors is proud of the service we offer and are more than happy to provide references once we have received a completed application package.

Do you offer any other commercial financing options other than factoring services?

Yes, Business Factors offers a range of other commercial financing options including standard term loans to asset-based lending, credit card factoring, Purchase Order Financing, Inventory Financing, working capital loans and more.

I've never heard of Factoring Accounts Receivable…is this some new-age business financing method, and if so, how do I know I can trust it?

Though factoring receivables may not be known to many business professionals, it is actually one of the world's oldest commercial financing methods going back thousands of years. Invoice factoring is used more commonly in Europe and Asia and in certain industries such as manufacturing. Factoring has gained a larger foothold in the U.S. in recent years and this doesn't look to slow down anytime soon. So though factoring receivables may be new to you and other business owners, rest assured that it is not at all new.
Additional Information